Announcing Science Hack Day Brisbane 2017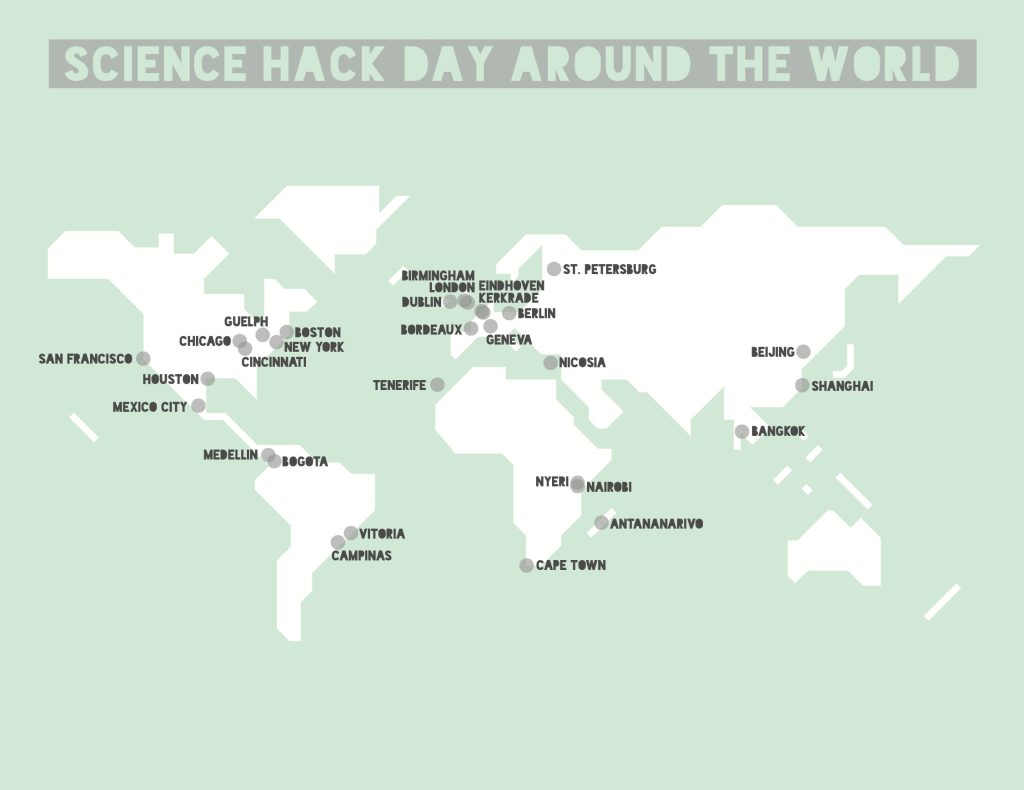 When you look at the map of the first 50 Science Hack Days around the world, one continent is conspicuous in its absence. Yes, that's right, Australia still hasn't had a Science Hack Day!
That will be changing in 2017 as we launch the first Australian Science Hack Day in Brisbane in the middle of the year. We are still settling on a final date but we have a location thanks to the wonderful people at HSBNE. Their facility has everything a hackerspace could want including full wood and metal shops, electronics workshop, craft/textiles/cosplay workshop, more 3D printers than you can count, a laser cutter, and numerous other equipment.
For now, if you are interested in participating, helping plan, or just getting more information, sign up for our occasional newsletter.